Booking escorts in Cardiff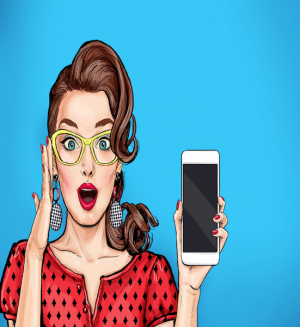 The booking process for a beautiful, professional Aphrodite escort is very simple but very important. Getting it right ensures that both you and the escort have a fantastic time and is one of the biggest influencers of the quality of the time you spend in the booking itself. Below are just a few of our biggest tips for totally nailing the booking process!
First Contact
First of all, make sure to make your bookings over the phone, texts will not be accepted (07730 532 328) This makes it very fast and easy to get your booking made, please check Today's Gallery for ladies working on the day of calling for that day bookings.
Advanced bookings can be made and that way you're far more likely to reserve a spot with even the most popular escort. You can make a booking via the contact form on our website, however the best option would be to call us.
Our opening hours are 10am – 12am Monday – Friday.
Note: Our very last booking call time will be 11pm for a last booking start time being 12am. We do not offer early morning meets.
For options on text bookings, please refer to our Members Section.
Our place or yours?
There are some differences with In-calls and Out-calls.
For an In-call you will be provided with an address where the girl of your choice works from one of her many discreet locations. A lot of emphasis is placed on keeping the purpose of your visit private - for both your sake and for your escort's. This means that discretion is very much a guarantee.
For an outcall, you will be responsible for sourcing an appropriate location for your booking appointment. Whether you are going for a fancy meal, heading out to an event, or are just staying in - the location is your choice but must be appropriate. Common sense should bear out pretty well here!
Getting us there
The information we'll need on the call revolves around the venue arrangements, so make sure to have the information to hand!
Hotel Visits
For hotel visits we will require the following information for safety reasons.
• Your checking in name
• Your hotel name and address
• Your hotel phone number
• Hotel room number
• Hotel has parking on site, or very close by
• Length of booking
• Time of booking
Note: We will call the hotel and be asked to be put through to the room under the surname given on checking in to confirm. If your room does not have a phone a deposit may be required to secure the booking.
Home Visits
When booking one of our ladies to a home we will require the following information:
• Your full real name
• Your full address with postcode
• Your house phone land line number
• Parking details for our lady
Note: We will do a google check on your address and look around the location to ensure its safety and area type for safety reasons. A booking may well be cancelled if the escort doesn't feel safe in the area of your booking request.
The actual booking
There are a few professional conventions that you should be aware of at the booking itself. Firstly, it is very important to note that you are paying for an escort's time - nothing else. Whatever happens between two adults is their business, but if a girl doesn't want to do something then she won't. It's that simple! Luckily, we never really have problems with this because our clients are all incredible gentlemen, but it's still important to note down.
The first thing that should be done during a booking is the payment. This is to avoid any awkwardness later on; your lady should not have to ask for this.
Cash in an unmarked envelope is considered best practice, it will of course be checked before your time starts. After that, your booking should go off without a hitch - everyone you could ever want in one place at one time. Don't feel overwhelmed!
Any other questions? Give us a call on 07730 532 328 and we'll be happy to answer.