Discretion In Escorting!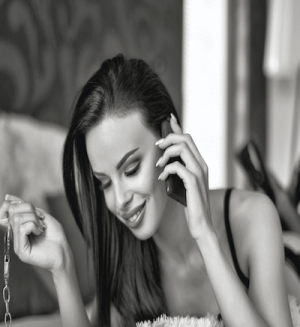 The world of escorting is becoming ever more and more mainstream and popular. This is good for our fantastic young Welsh escorts themselves because there is becoming less and less of a stigma about their profession, but it also goes both ways - the general public are becoming more and more interested in how escorting works and about a lot of the issues that surround it. This is why we have seen a big uptick in recent documentaries on the subject.
One of these documentaries, First Time Call Girl which aired on Channel 5, covered various escorts in Cardiff and as the premier agency in both skill, price and market share, we were asked to appear in this documentary and give the public an inside look at our business, our girls, our clients and our bookings. This was obviously a tough choice for us. We have always aimed to make escorting and being an escort client stigma-free, and continue to support the welfare of sex workers of all genders throughout the industry. That said, however, we have made a major promise to our clients and our staff which has always formed the cornerstone of our business.
Discretion.
We make it our business to ensure that every single client and every single member of our dedicated, talented team can enjoy their bookings safe in the knowledge that no-one will ever know they took place. Hotels will have no idea who our girls or clients are, neighbours will only see a random friend visit the properly dressed normally - the only way anyone would ever know about a booking was if a client decided to tell them.
We chose to keep our agency's doings, as well as the identities of our dedicated escorts, a total secret. We turned down to invitation to appear on the show because our clients are worth more to us than exposure. Discretion is something worth its weight in gold to everyone involved, and not just clients. Our escorts, too, must be protected from having their identities revealed.
Becoming an Escort
We often get e-mails from girls new to escorting or who are considering it as a career choice asking us what advice we would give to new girls. We'll tell you the same thing we tell them. Always 'shop around' for an agency. Interview with a few different agencies among the top 5 in your area and compare them. Make sure that they hold your best interests at heart. Your reputation and your discretion is absolutely vital and must always be protected - above fame, above money, above opportunity. At Aphrodite escorts we ensure this for all of our staff, and is one of the big reasons we attract the biggest names and best talent in the industry.