2019 starts here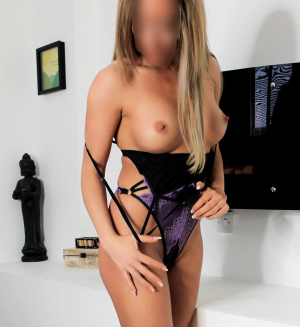 We're well over half way through January and so far we've all kept up with our New Years Resolutions here at Aphrodite! Well, most of us. Well…some of us. A few. It's not our fault though! Being good is just so much less fun than being bad, and being bad is something that our young ladies excel at greatly.
Anyway, moving on from our lack of self control and on to some actual good news – we have a few new starters in the New Year! In addition to some absolutely spectacular new girls coming soon, we have also updated and added images for most of our lovely ladies, more to come over the next week or two. We make sure to do this often so that when our fantastic young ladies change an aspect of their appearance such as their hair, we can have up to date pictures ready as a guarantee that the woman you see in the image is the one who will turn up at your door. This is something that few agencies can really promise, which leads to a lot of awkward situations, but we at Aphrodite know that our clients make us absolutely everything we are and so we are in turn dedicated to making sure that our clients get 100% satisfaction from our services. Keeping our images up to date is just a small part of that mission!
Gorgeous brunette Kate has a brand new look, which for a professional fitness model is always good news for anyone wanting to view some searing hot pictures! She is currently covering all of Cardiff with both In-calls and outcalls on offer.
Sweet blonde Emily has been dropping jaws with her amazing assets across South Wales during her outcalls, and is now also offering In-calls in Cardiff on specific dates. Check the weekly news for the dates for the next week!
Luckily, for those further afield, incredible high class escort Tara Petite is available for gentlemen of exquisite tastes located in Cardiff, Bridgend, Newport, and throughout South Wales, although sadly she will be having her own 3 week holiday leaving this Friday. Be sure to book her before she goes to enjoy her relaxing break!
Busty Babe Frankie, too, covers all across South Wales during her outcalls. This petite busty blonde stunner is happy to visit throughout the area, so make sure to book her if sultry stripteases and sexy lapdances are your cup of tea!
If you're in one of the areas of Wales that we are yet to mention, then please do not panic. We have Milf Piper on hand to save the day! Covering Swansea, Carmarthenshire, Llanelli and more, she truly is the naughty Milf escort from your wildest fantasies!
This is not the end of the photoshoots though. As any true Welshman knows, the rugby will be starting again soon and with the rugby comes a significant amount of celebration, joy and partying. All things that both clients and escorts love in equal measure! This means that we'll be doing a lot of different themed shoots and getting our escorts all ready for the big increase in bookings around rugby time. It helps, too, that our escorts are almost all very passionate fans of the sport and are not only happy to talk about the game but also attend the games as well. Be warned though that they can be very vocal of their support in the stands. They are certainly no delicate wallflowers once the game begins!
Make sure to take a look at all of our brand new photos for all of our stunning young professional Welsh escorts. No doubt you will see something that more than takes your fancy and when that happens, feel free to get in contact and enquire about a booking. You only live once, and everyone is entitled to live a little once in a while! In the extremely unlikely event that you don't see anything in particular or if you're looking for something very specific, give us a call and we'll be happy to make a recommendation or point you in the right direction. You pleasure is, after all, our primary concern!
If you have forgotten, we will remind you about our Tasty Sessions be sure to read more about them HERE.
Call us on 07730-532-328 to ensure that you get your booking confirmed in minutes! The only regret you'll ever have is that you didn't book sooner! Who knows – you might find you have a brand new favourite! Or ten, because as we all know it can be impossible to decide when faced with this much sheer perfection in one go!