Tasty Tuesday's and Thursday's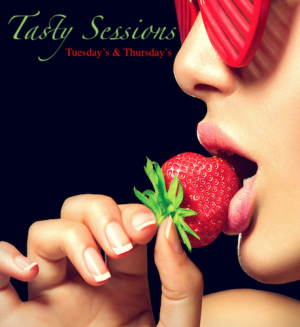 Tasty Sessions
We would like to introduce to you, our Tasty Sessions which we will be introducing from tomorrow; Thursday 3rd October until further notice (exemptions may apply for International games or holidays) for more information please ask on calling.
What are Tasty Sessions you may ask? - Tasty Sessions will be £20 off our In-calls on Tuesday's and Thursday's!
Yes! That's correct.
However, there is a clause.
These will only be discounted on pre-booked bookings, or with the secret phrase… Tasty Tuesday or Tasty Thursday!
In our news section we will let you know on a Sunday who is working Tuesday and Thursday for these offers, that way you can either pre-book in advance to save missing out or call us on the day and hopefully get a booking.
Everyone loves a Tasty session Right!!
Please call 07730532328 to book your favourite escort for in-call or Out-call today.