Christmas Closures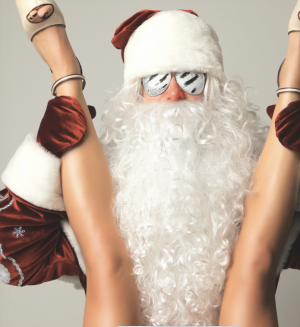 The big day is finally upon us! Decorations are up, carolers are singing, and throughout the country we're starting to see an awful lot of frost and even a little bit of snow in some areas. Flooding in others, but you can't have it all! We've all been super excited for Christmas this year as it's been a fantastic year and it's really nice to cap it off with such awesome festivities.
Christmas is well and truly here and it's only a matter of a few days until the big one, so we figured we should best let you know about what's changing over the festive period, and what you can expect as the big day arrives.
We will be closed on Christmas Day as per usual, its a time for relaxing and having fun. Normally we close over Christmas Eve and Boxing Day, however some of our ladies will be available, please be sure to ask on calling. Advanced bookings would be beneficial to ensure you get to meet the lady of your choice. Please come back to read about our New Year closures, this is to ensure that our escorts all get plenty of rest over the Christmas period and can come back ready to see 2019 out with a real bang! Trust us, you'll thank us in a couple of days!
Though it is absolutely not expected of any clients, some do like to give escorts Christmas presents. If this is the case, then be sure to make a booking before the big day!
Some advanced bookings can be taken if they are booked in before December the 22nd. Make sure to contact us as early as possible to ensure the greatest chance of everything being worked out and avoiding any complications that can arise from trying to get bookings in at the very last minute.
Remember that our Secret Santa deals are still running, so make sure to partake if you have yet to do so already. Choose between 3 eligible escorts and we will send one of them to you as a surprise. No matter which of your choices you open the door to, we guarantee that you'll be more than satisfied, because each experience with one of our young professional Welsh escorts is unique in its own way – as well as completely out of this world. We only recruit the best, and it absolutely shows! For more information read here.
Call us on 07730-532-328 to ensure that you get your booking confirmed in minutes! The only regret you'll ever have is that you didn't book sooner! Who knows – you might find you have a brand new favourite! Or ten, because as we all know it can be impossible to decide when faced with this much sheer perfection in one go.