Its Almost December!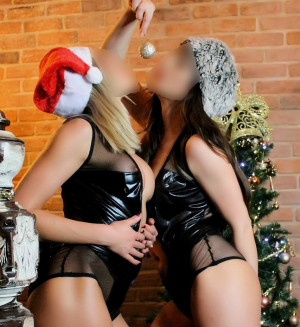 November 28, 2018
Here at Aphrodite we make exceptions every year to give you the best escorts, Images and deals. That is why we continue to be the NO1 original agency in over a decade in Wales.
We know you've all been excited to see our sexy Cardiff and South Wales escorts glamming up for Christmas, and I'm afraid we are still going to keep you in suspense as its not December yet!
We will however give you a sneak peek at just some of the images that we have done this week. We have teamed up some of our ladies and given you a Fantastic treat this Christmas.
Hot Paige and Lady Kate warmed us up in the shoot having a real laugh and surprised us at just how much heat these two have together… this will be a duo act you will not want to miss.
New Student Ava and many more of our escorts have been putting together a great selection for you for December …..
Make sure you come back to see more of our ladies in sexy Christmas outfits next week…
Call us on 07730532328 to find out more about our festive treats.