Tasty Tuesday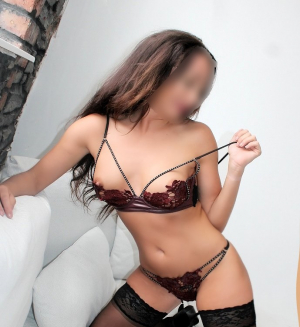 October 07, 2018
Tasty Tuesday
It's Monday and we have a Tasty feeling it's going to be a great start to a fantastic week here in Cardiff.
We will start our Tasty Sessions on Tuesday with the Scrumptious, Sexy, Mind Blowing Chocolate Sensation – Kate – Wow what a way to start your week.
Book today to reserve your Tasty Session for tomorrow from 10am – 11pm on In-calls Only.
Remember if you don't call and give us the code Tasty Tuesday you will not receive your £20 off booking discount.
In-Calls this week are in Cardiff Bay area and limited slots are available.
If you cannot make a booking once you have booked with us, then make sure you call us to let us know with at least one-hour notice if possible, to allow another booking to take place.
Any bookings that are a non-show or cancelled at last minute will incur a cancelation fee.
Details will be sent to all agencies and Independents on the data base for time-wasters throughout the industry.
Time is valuable and wasting it is unfair to staff and the ladies.