Cardiff In-Calls Tuesday 12th June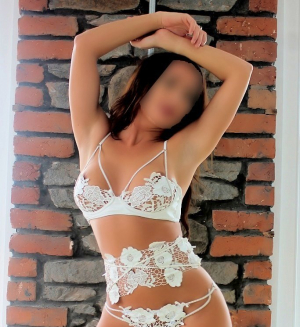 June 11, 2018
We have fantastic news for everyone who lives, works or travels near Cardiff city centre or who can make it here over the next few weeks. Our relative newcomer Kate is splitting with tradition and taking some extra steps to make booking her a lot easier and more relaxing than usual. Why worry with booking hotels, choosing locations, and all of that associated hassle? Kate can take care of all of that business for you!
Kate is starting incalls this Tuesday in Cardiff CF11, allowing lucky gentlemen to merely drop by once their appointments are made and confirmed. What's more, she will continue to do this for 2 days every week for advanced bookings.
Trust us when we say this - Kate's incall experience is a thousand worlds away from the typical hotel environment. As a true professional in her craft, Kate knows how to turn a room into an erotic palace of human emotion and physical sensation. Unlike a cold, sterile hotel room, a room prepared lovingly by Kate is the perfect place to sit back, relax and embrace your most basic passions and desires.
No matter what you're in to, what you want from your experience, whether you're new to being a client or an old hat at this by now, you can be sure that the experience will only be heightened by the lack of effort on your part, and an abundance of effort on Kate's.
In-Call Appointments 10am - 9pm Please 07730-532328 call to book in advance