Eve Returns as Evie Mae!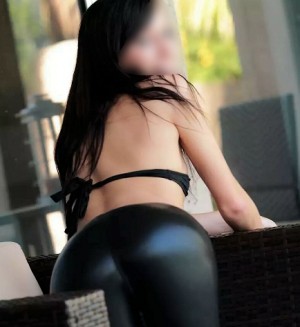 March 29, 2018
I'm sure you may have noticed that our lovely Eve had taken a few months off to refresh and focus on herself, as all of our lovely ladies do at times.
We we're certainly pleased and shocked, when she walked into the office on Tuesday looking better than ever and sporting a complete new leather look, we decided to take some quick shots there and then to show off her new slim, toned, sophisticated and sexy image.
Eve will join us on Tuesday for whole set of new images to show off her slim, toned figure.
Welcome back Evie Mae, yes, she's even changed her name a little to give her new image a real boost.
We absolutely love it when our escorts take time out to refresh and come back band new. I wonder if the office would cope if I did the same...?
If you wish to book Evie Mae over the weekend for the fight, she is available all weekend from 4 - 12 midnight.
Call us on 07730532328 and we can arrange your perfect evening.