Beaujolais Day Escorts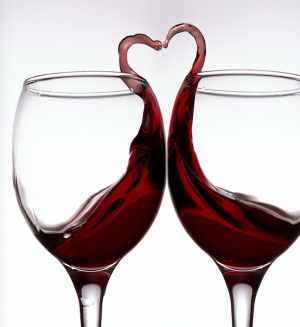 It has been a truly packed week for all of us here at Aphrodite escorts, both for ourselves and for the rest of the areas which we serve. Thursday 15th November was, as many of you know, Beaujolais Day – which Swansea celebrates better and more fervently than anywhere else in the UK. This international event sees people dress up and raise a toast to the first wine of the season made from the first harvest of grapes in Beaujolais, France. At midnight, the first cases are released from Beaujolais to begin being transported around the globe to wine connoisseurs everywhere. Swansea goes absolutely bonkers, with huge parties of people dressed up like French winemakers (though many of our escorts prefer the 'French Maid' vibe!). This event saw our escorts very busy indeed, this week.
Friday saw Wales face off against Denmark in their Nations League football fixture. It was an unfortunate but fair result, ending Wales 1 – 2 Denmark, though it was Wales 0 – 1 Denmark right up until the 88th minute. What a last minute explosion of excitement! Our ladies had a great time with several clients who had booked on to watch the match.
Saturday say wales face off against Tonga at Principality Stadiumin Cardiff, with an attendance of well over 61,000 people. The result was in no way close, ending in a Wales 74 – 24 Tonga victory for the Welsh lads. Principality Stadium is going to light up again next Saturday for the Wales v South Africa match which will be an incredibly difficult one – though we are filled with confidence and belief in our lads' abilities.
In more escort-centric news, we've been entirely booked up for overnights and dinner dates this weekend but do have one or two openings elsewhere. Make sure to book nice and early to avoid disappointment! We have new In-calls Monday – Thursday with mixed girls other than Kate and Nicole, so make sure to also check the news feed regularly so that you know what is going on.
We have a new lady joining us as well – wonderful brunette student Ava. She is covering Cardiff, Llanelli, Carmarthen and surrounding areas.
Call us on 07730-532-328 to ensure that you get your booking confirmed in minutes! The only regret you'll ever have is that you didn't book sooner! Who knows – you might find you have a brand new favourite. Whether you want to check out the brand new Ava or one of your old favourites, make sure to call up and get thing set in stone before the chance passes.