In the UEFA LEague game with amazing escort girl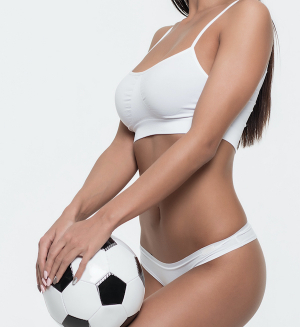 The UEFA Nations League is currently ongoing, and last week it was the turn of Wales to face down two extremely good teams. The UEFA Nations League is a new competition where every game counts. It will take place every 2 years, replacing friendlies with real competitive games, evenly matching them via leagues based on skills. Essentially, it's a brand new football league in which every team is desperate to become the first ever winner of the trophy - earning a place in football history.
Wales played Ireland in Cardiff on Thursday night, smashing forward to a stunning 4 - 1 victory which was hard fought and thoroughly earned. Wales took the lead only 5 minutes in, with another stunning goal at 17 minutes. Another Welsh goal brought it to 3-0 at 37 minutes before a 55 minute goal brought it to an eye-watering 4-0. The office at Aphrodite sounded like the stadium itself, with a mixture of admin staff and non-booked escorts beginning to lose their minds at how well Wales were playing.
The whole city of Cardiff joined them. It's amazing how fanatical and proud Welsh supporters are and the fact that Cardiff is a sports city really lets visitors see just how outgoing and cheery Welsh people are. Our escorts work all over the city and rarely have any complaints about clients or people they meet - which is quite unique to the gorgeous city of Cardiff.
Ireland scored a token gesture at 65 minutes, bringing the final score to 4-1. It was an incredible match, and the hopes were high for the Wales v Denmark match on Sunday.
Unfortunately, Denmark brought a bit of rain to Wales' parade by scoring at 32 minutes and 63 minutes - both via Eriksen - bringing the end result to Denmark 2 - 0 Wales.
It's tough not coming out on top but luckily for the ladies and gents of Wales, our Newport escorts were on hand to do a whole lot of consoling! Our fantastic ladies can do more than 'special after-match care' - they are more than happy to attend the match with you!
Need some victory celebrations or defeat consolations? Call us on 07730-532-328 to ensure that you get your booking confirmed in minutes! The only regret you'll ever have is that you didn't book sooner! Who knows - you might get to watch Wales become the first ever league winners with an absolutely stunning beauty on your arm. Can you think of anything better?
We have our very own Naomi posing for our footbal shoots! Big Thanks for that!