Touring Escorts In Cardiff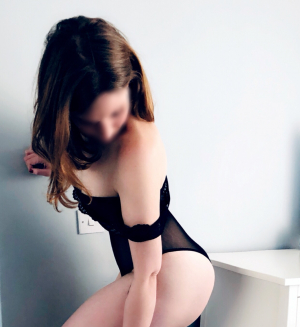 We know we've been teasing you with some tiny shreds of information about our new girls who are in the process of joining us. You all know that we only hire the very best talent who have proven themselves to be at the top of their game, so any new addition to our ranks is always cause for celebration – but is also matched with an equally nervous wait to see just exactly who we've pulled out of the hat this time.
Well, we're ready to drop a few new teasers on you! We have a new girl, April, from sunny down-under who is touring as an escort around Cardiff for some exceptional incalls at select locations specially chosen by her. This amazing Aussie stunner is everything you would expect in a high class escort from that sun-kissed piece of paradise. It also warms our hearts that the quality and charm of our clients is enough to draw such a high class escort from literally the other side of the planet!
You know what they say. The Lord giveth, and the Lord taketh away. One of our popular fan favourites, Tara, is going on holiday for a whopping 4 weeks in the sun. It's a long break and we're sure you'll all miss her, but we're also sure that you'll agree that it's very much been earned. She's racked up a huge number of extremely positive reviews so we know that she's been working really hard and we're sad to see her go but excited for when she comes back fully charged and ready to double or even triple that pile of awesome feedback.
The first payday of 2019 is imminent for the majority of us, so no doubt we'll be seeing the first bookings spike of the year as people begin to free themselves of the financial damage of Christmas. This bookings spike is great for us as it's always lovely to see our customers after what is usually a bit of a quiet period where we lose touch with some of you, but it can be a bit more difficult for you guys because it's a tad harder to get a booking. For this reason we always advise that you book early to avoid disappointment. Fear not, though, because we're making sure to have plenty of our amazing, high class Welsh escorts on hand so that it's not too much of an issue! Still, it never hurts to be careful.
Rugby season is also almost upon us, so we hope you've been getting your fan kit out of storage and memorising all of the match days and times so that you don't miss a thing. Don't forget – there's no need to enjoy the events all on your lonesome. Our escorts are more than happy to accompany you, and most of them are huge fans themselves!
Call us on 07730-532-328 to ensure that you get your booking confirmed in minutes! The only regret you'll ever have is that you didn't book sooner! Who knows – you might find you have a brand new favourite! Or ten, because as we all know it can be impossible to decide when faced with this much sheer perfection in one go!