Time Out!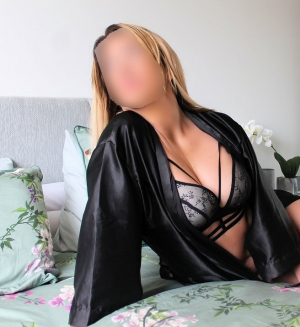 It's a new week and so a brand new bunch of changes, as per usual! The biggest and best of these are the new, fully updated images for Liza - our professional young Welsh escort covering Swansea and the West of Wales. This bi-sexual party girl has a very well earned reputation for being a real firecracker both out and about in the clubs, and behind closed doors during her 'alone time' with her treasured clients. Her abundant charisma and stunning figure mean that most men are immediately disarmed - along with almost any woman.
As any parents among our clients know (and there are quite a few!), it is the summer holidays for kids in schools across the UK which will see them out of the classrooms and into the living rooms for quite a while. Quite a while too long, if you ask the parents! It's usually this time of year that many fathers (and a few mothers too!) trade in the screaming kids for a moaning young beauty and trade their chaotic, stressful days for ones full of pleasure, bliss and relaxation in the arms of the perfect partner.
Whether you're looking for a worldly companion to do a bit of sightseeing, you're looking for a high class lady to take to that corporate event or you're searching for someone to spend some intimate time with - we have what you need.
If any of you should want to escape the kids this half term and realise that there's only so many times you can walk around the same zoo or so many hours you can watch your kids break blocks on Minecraft, then why not spend some time with a gorgeous young beauty? Call us on 07730-532-328 to ensure that you get your place confirmed and that you have your chance to breeze through the half term in the comforting presence of one of our young professional escorts! Even if you're not sure what it is that you want or need, just give us a call and we'll guide you through it. We may just have something you don't even realise you crave yet!
Make sure to keep in touch with us on Instagram, Twitter and Snapchat too, to ensure that you don't miss out on anything. You'll never know when you could snag a fantastic deal on some time with one of our gorgeous professional Cardiff escorts.