Nicole Is Back From Holidays!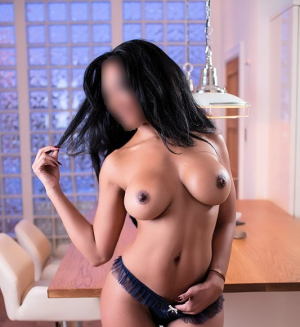 It's been a great week for all of our beautiful young Welsh escorts here at Aphrodite, but for one escort in particular it was the greatest week ever. And that's because she was on holiday! Gorgeous escort Nicole has returned from her fantastic holiday abroad, fully refreshed and ready to get back to her army of adoring clients who have mourned her absence while she has been gone! It's bad enough having any woman missing from your life, but stunning Nicole is on a whole other level - which means so is the separation anxiety! No doubt all of her clients both regular and once in a while will be eager to welcome her back with lots of loving attention and hurridly-made bookings!
If you're eager to welcome Nicole back from her holiday and want to make a booking in order to spend time with this amazingly talented and experienced escort, then you're in luck. She's in Cardiff Tuesdays and Wednesdays to create happy vibes and happy times so make sure to get those bookings in now!
If you're an aficionado for meeting new girls, we have some great news for you. Our new escort Louisa is proving incredibly popular due to her huge range of skills from her undeniable charisma to her stunning figure and gorgeous smile. Many have commented that her warm demeanour, cascading brown locks and her body - perfection itself as if sculpted by an artist - all combine to make her one of the finest escorts Wales has to offer. Though she is incredibly popular, we have opened up a few extra hours here and there so do not hesitate to get in touch and see if you can be one of the lucky few who can still snag Louisa for a few hours of fun - whatever your idea of fun may be!
We have all new shoots coming in the next few weeks once the half term is over, which will allow you to feast your eyes on a bunch of exclusive new photographs of your favourite girls. We warn you, it's hard to look and not touch and we all but guarantee that you'll be picking up that phone as soon as you see what our stunning young ladies have to offer.
If you want to check out our new escorts or visit some of the ladies who have been with us a while, then call us on 07730-532-328, where you can make a booking with them or let us know if you want something a little different. Not sure what you want? No problem - we can help you choose the perfect escort for you!