My Rugby Shoot!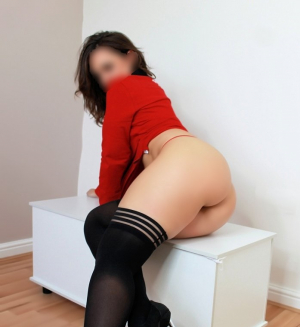 I had a fantastic time last weekend taking part in the photoshoots for the Six Nations theme. I love sport as a whole, but rugby is by far my favourite - which means that this photoshoot was simply irresistible for me! I loved getting all dressed up in line with the theme and showing off my incredible assets.
I often get compliments on my sophisticated sense of style, my classy demeanour, my witty sense of humour and my gleaming smile (so I am told) but I always notice a gent's eyes gravitating towards my 34D breasts and (when they're feeling extra subtle) my perfect, peachy bum.
Perhaps that's why I'm so popular - a two-pronged seduction on your heart and your mind! All this shone through in this photoshoot which I love.
Though a picture can never do true beauty justice, I'm really pleased with how these ones have turned out as a whole. I have had loads of compliments from clients about them and quite a few have said it's the whole reason they chose to make a booking with me. So not only did I enjoy the shoot, but it's helping business too!
Although there isn't a game this week for Wales, I am still very much in the Six Nations festive spirit. This had made me quite giddy at work - but that's fine because I have been chatting rugby with many of my clients.
Work is a load of fun for me at the moment with everything that's going on, and I'm really excited to see how everything forms up in the next few weeks.
In the meantime, why not book an hour with me as a little taster? We can talk rugby and I may even show you some of my ball handling skills!!