Spicing Things Up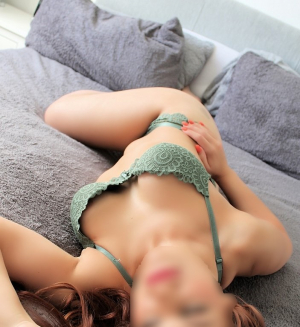 The last few weeks have seen a ton of changes here at Aphrodite escorts, and we're really happy with how things are coming along. Most of the time we like to put one change in fully before we make another one, just to make sure we don't bite off more than we can chew at once, but this last couple of weeks we've thrown caution to the wind a bit and shuffled around our professional young Welsh escorts more than a little bit. Luckily, it's all turning out absolutely super.
Our newest girl, Emily, is taking to her new role really well. Though we do take great pride in selecting only the very best escorts to represent us, it's always a nervy first week just like in any job. Luckily we've had a colossal amount of fantastic feedback from her clients and even Emily herself has said that she is having more fun than she's had in a long time. We really do love it when everything falls so well into place!
In the past we've heard, Aphrodite have some stunning ladies, its a shame they don't offer In-Calls as we would love to meet them. Well we have some other good news, Imogen is also doing incalls this week in Cardiff as a lovely little one off treat for clients in and around that area. Take the heat off yourself by not having to plan anything. Just drop by, hang out, and then leave afterwards with none of the stress or hassle of booking a hotel room or smartening the place up!
Just like any high-end business which caters for discerning clientele, we love to get feedback on how we can better serve our beloved clients. Recently we've heard that you guys would like more variety in escorts by way of including some more curvy, voluptuous women in our line-up. Well, we heard you loud and clear and we've had a pretty, bonnie lady called Ruby join our team. More updates are to follow, so keep an eye out.
Paige is also taking to things extremely well and is having a great time meeting lots of different new clients.
In other escort news, Kate is away on her holiday for a week so won't be available for that period. Nicole is covering South West Bath and Bristol for a few weeks, which is absolutely fantastic news for our dedicated English clients.
Call us on 07730-532-328 to find out what we have in store for you. If you know who and what you would like then let us know, and if not we can help you find the perfect escort!