book our milf escorts in Cardiff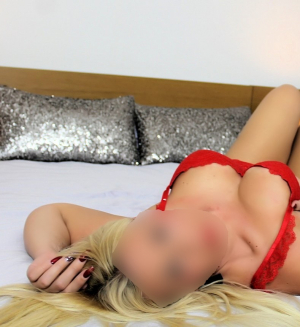 It's been yet another great week for all of us here at Aphrodite, and it's almost time for a break. Half Term has been sweeping across the UK, with most areas either finishing up their break or still enjoying the fruits of sitting back and relaxing or not so relaxing to some.
This has meant a lot of people filling in for others at work, and consequently will have fatter pay cheques. Guess where the best place to spend money is in all of Wales? We don't like to toot our own horns (yours are a different matter!) but we offer spectacular value for money and some memories that you'll never, ever forget! It's why we're the premier escort agency in Wales and why we can make any holiday - no matter how innocuous - a holiday that you can truly enjoy in the best way possible.
Many of our South Wales escorts in and around Cardiff, particularly our genuine MILF escorts, like to take this time off as well. If you're wanting a booking, we can either make a booking for when that particular escort comes back, or we can recommend another that will suit your needs. Still, everyone deserves a rest and we're hopeful that they enjoy the time with their families. No doubt by the time it's all over, they'll be glad to be back in work!
Luckily for fans of popular Cardiff escort Tara, she is now back off her 5-week long holiday. This means that she can now be taking bookings again from both regulars and newbies alike. She's nice and relaxed and ready to get back in to it! She even had the cheek to complain that she missed working while she was away. There's really no pleasing some people, but we don't blame her too much for missing our clients - they are the best in Wales after all.
Tara doesn't only cover Cardiff so no need to worry she also covers areas such as Caerphilly, Newport, Swansea, Gloucestershire, Hereford and more. This means there are a great many options for those looking to meet with Tara, whether for In-calls or Out-calls, so that she is convenient as well as drop-dead gorgeous.
We are also delighted to introduce our natural Busty Babe Jessica, at 22yrs old she has the biggest 36GG boobs you will ever set eyes on. Rhondda escort Jessica has a pretty baby face to go with it, and will be offering In-Calls in the Rhondda Cynon Taff area please ask on calling.
Call us on 07730-532-328 to ensure that you get your booking confirmed in minutes! The only regret you'll ever have is that you didn't book sooner! Who knows – you might find you have a brand new favourite! Or ten, because as we all know it can be impossible to decide when faced with this much sheer perfection in one go!