Escort news this week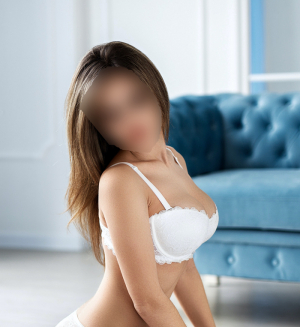 It's been a great week as always, and it has been made all the more sweeter thanks to April – who you may recall from last week visited us from Australia to temporarily offer her services in the area. She had a great time and had nothing but great things to say about the gentlemen she met whilst she was here, and we are super proud of the fact that our local clients can be counted among the finest in the world, able to put Welsh pride on top even while they're…err…indisposed!
We're really hoping that April will be making a return some time soon and we've made it very clear that she's always welcome back whenever she pleases. There's always a place for her here! We've had lots of great feedback from her both from clients and from other escorts and so we know that we've all been glad to host her for a short while.
Over the next few months we are looking to host some more touring escorts. This is great because not only do we get to make escort connections all over the globe, but our clients get the opportunity to sample the finest global talent without ever leaving Wales! And that's great, because why would anyone ever want to leave Wales? We've never heard anything so ludicrous!
Keep an eye on the website and blogs over the next few months and we'll give you plenty of warning next time a touring escort comes to town. Who knows – maybe you'll discover a whole new favourite of yours?
In other news, we have also had the pleasure of having Emily back in for some more updated images. As we've mentioned before, we like to keep images on the site as updated as humanly possible to guarantee that who you see in the pictures is the same person who will knock on or answer the door on the day of the booking. It's all part of our dedication to superior service.
Megan has been in for some new shoots as well. Popular for her curvy figure and stunning looks, as well as her smile that can melt a man's knees in a second or less, Megan's images will surely get a few pulses racing and more than a few phones dialling these will be up in the next few days.
Nicole is finally back from her Christmas holiday this week as well, and we all know that she'll be super well rested and raring to get back at it once more. Which one of you will be the first to welcome her back the best way you know how? Get dialling, because somehow we think there's going to be quite the competition!
You may have noticed recently that everything has been covered in a thick blanket of snow. We know you're the observant type! Like most other businesses, we have been affected and saw some limited closures on Thursday night and Friday morning. This was due to the roads being unsafe for our escorts and clients to be driving on, so we removed services in the worst affected areas. Take a look at the site or call us up if you need to check for any changes to our service.
Speaking of changes to service, Naomi is doing In-calls Monday – Thursday this week so get booking, chaps!
If ever something happens that does affect our services, we will give you all the heads up and make arrangements so that no-one misses out!
Call us on 07730-532-328 to ensure that you get your booking confirmed in minutes! The only regret you'll ever have is that you didn't book sooner! Who knows – you might find you have a brand new
favourite! Or ten, because as we all know it can be impossible to decide when faced with this much sheer perfection in one go!