Hot to become an escort in Cardiff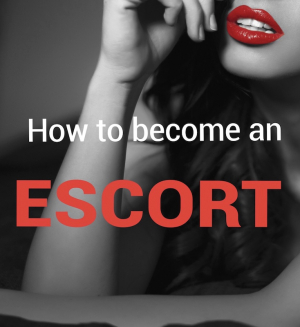 Many things have changed in the last few decades within the realm of escorting. The booking is easier, the girls are easier to vet, clients get to see who they're getting in a gallery before they book, and the laws have changed to better protect both escorts and their clients.
The biggest shift, though, is in public opinion. Once upon a time escorting was looked down upon because it was largely surrounded in myth and hearsay, and rumours were rife of all sorts of terrible things going on. Needless to say these rumours were false, but a decade or so ago there was no way to really put them right without outing yourself as an agency worker or an escort. Catch 22!
Luckily, in the modern age those myths have been dispelled thanks to plentiful documentaries, online visibility and the testimonies of escorts themselves. Escorting has transformed from a seedy, almost mythical and dark profession into a completely legitimate and up to standard business enterprise. You know you're legit when you get inspection, have to register your business and even have to pay taxes. Thanks, taxman!
Now when people hear 'Escort' they think 'Money!'. That's what happens when you regularly make more in two or three hours than lawyers, doctors, or engineers will in a whole shift! An escort can make thousands of pounds within a single night of entertaining a client, and that's without counting tips, gifts, or freebies.
If you're looking to become an escort, you may be at a loss of where to start. You want to know where to sign up, what to wear on your first day and how to get started as quick as possible!
The first thing you need to do, though, is look inward and examine why you want to do this and, really, if you're the right kind of person who can. You need to be confident both in yourself and your behaviour, you need to be comfortable meeting strangers, and you need to be comfortable with the idea that though you are selling your time, you may also be engaging in sexual activity should you consent to do so as an adult with free will.
If you're not the kind of person who can have emotional or physical intimacy (or both) with someone and then leave without getting attached, then you'll find the job difficult and should look elsewhere for a different profession. Yes, escorting is quick and relatively easy money but it's not worth getting yourself upset about or doing something that's not 'you'.
You also need to have an understand about how self-employment works. You're not going to start off on Day 1 with a list of international businessmen and celebrities willing to pay top price for you. Like any enterprise, you have to work your way up, build a reputation, and be willing to shift with the demands of the industry.
If you're all good so far, then it sounds like you're ready to start off on your journey to becoming a professional escort.
One of the big things to do before either joining an agency or embarking on the independent route (you can see our comparison of both of these on our blogs) is to decide on an alias (name)
An alias is important because it means that your clients cannot personally identify you. You're not so much worried about clients being able to find your real address or anything, but more so that it's best practice to keep your personal and escorting life separate. This means that none of your family or friends will find out about your escorting life unless you tell them about it. You're entitled to your discretion after all.
Another big point is to ensure that you have the right 'professional personality'. If any girl with a pretty face and a beautiful figure could become an escort, they'd all be rich! Instead, escorting is about much more than just looks. As we commonly tell our new escorts here at Aphrodite - you need confidence, elegance and eloquence.
Confidence means the ability to adapt to new situations quickly, knowing that you can do so. It's the ability to show off anything and everything and not feel shy. It's not being afraid to speak your mind, but also being sure enough of yourself to let some things slide.
Elegance is the ability to blend in to any situation from a sports bar to a cocktail party. It's being able to blend in but still stand out at the same time. It's knowing the difference between sexy and trashy - not just in dress but in everything from talk to posture.
Eloquence is the ability to speak well, and adapt your speech to your audience. How you talk will change whether you're in private with your client, at a relaxed event, a corporate event or a black tie event. It's being professional at all times and putting forth the exact image your client wants you to.
Once you've got that down (or at least the basics!), then your final choice will be to decide whether to make your first booking yourself, or sign up with our agency. As we mentioned previously, we have covered that in detail previously and you can find all the information you require here.
Whatever you choose, we wish you the best of luck with your future career and we know you'll have every success you're after if you put in the groundwork!