escort news in cardiff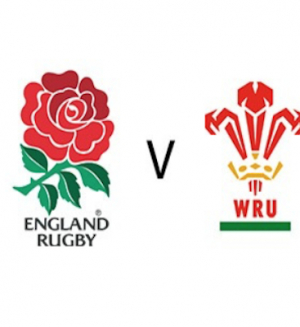 It's been yet another great week here at Aphrodite Escorts, with celebrations all through Cardiff at the spectacular rugby result over the weekend. It was a true nailbiter down at the Principality Stadium, with many of our escorts there in person to agonise over the first half and then celebrate wildly at the second half, accept Nicole our manager being English of course. There was a lot of comments in the office after the match.
During the first half of the England vs Wales match, England absolutely dominated the field and the result was England 10 - 3 Wales by half time. We don't know what the Welsh coach said to the team at half time, but we want a recording of it to listen to on our way to work in the morning! The Welsh lads came back with a vengeance in the second half, always pushing and looking for an opening, and threw everything including the kitchen sink at England to try and bring the game back. And bring the game back they did! With an amazing mixture of constantly pushing England back and always taking advantage of England's mistakes (of which there were several), Wales scored point after point and finally ended the match at an eye-watering England 13 - 21 Wales.
Needless to say, our escorts were very much in the mood for celebrating. Those who were there alone hit the town for some celebratory partying at some of the hottest spots in Cardiff, Ten Mill Lane and Mocka Lounge were a few of the favourites on Mill Lane. Those who were with clients either hit the town as well or went somewhere a little more private to celebrate in whatever way they saw fit! It must have been a hell of a celebration though, because we gained a plethora of fantastic reviews in a very short space of time!
Not all of our escorts were at the match, even though most of them wanted to be. Many of them were away on outcalls across Wales. We had young professional escorts busy in Cardiff and Swansea, as well as a mixture of Welsh and English girls in Bristol, Bath, and other locations in Gloucestershire and Somerset.
We're making a huge effort to constantly make more and more locations available. We have requests from all over, but can only expand to some areas at a time so be patient! Good things come to those who wait!
If you're an existing escort in any of these locations, or you've always had an interest in escorting but have some questions, then give us a call. We're always hiring, and are generally recognised as one of the best agencies to work for in the business. Our escorts' welfare and job satisfaction are second to none, and we're always looking to continue that record with any new ladies that wish to join us! If you're unhappy with your current agency or want to make a move into any of these areas then we can sort through things relatively quickly. If you're new to escorting and either want to start the joining process or even just as questions, we're more than happy to do that as well.
If you fill in our online employment form HERE attach recent images non explicit. These would be face, full length body shot. We can then invite you to attend a meeting with one of staff to discuss this further before making a decision on what's best for yourself.