Freedom At Last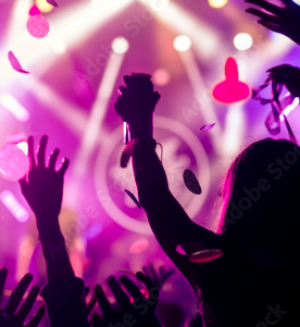 Wow, what a weekend that was and for once there was not the required use of a battery operated aid! Whilst we were all more than slightly disappointed that things couldn't go ahead from midnight Friday as planned, especially for the bars and nightclubs that had put so much time into advertising, staffing and stock etc but boy did Wales make up for it on Saturday!
I think it is safe to say that we have all taken full advantage of our beloved freedom once more. Its been so nice to hear how so many of our super hot ladies have spent this weekend. No more humdrum about cooking, gym workouts or runs in local parks that have made up the topic of conversation for the last year!
Oh no, the Aphrodite ladies, true to style, have made the most of things, in fact some are still off partying! I just don't know where they get the stamina? Whilst there has been more than a few pairs of aching feet through dancing, lost voices from singing and general headaches due to copious amounts of alcohol consumed, there has also very much been business as usual. Oh how we have missed the feeling of the bass pumping through our bodies in our favourite clubs, the pure joy when the DJ plays 'your song' and you actually get to sing and dance to it somewhere other than your own kitchen (other rooms are available, but it always seems to really go off in the kitchen) and its no longer a solo effort.
On the subject of no longer needing a solo effort ;) it's been so good to have so many of the ladies back and able to meet you all again. You have been keeping them all busy with plenty of naughtiness and mischief, just how they like it. The three new ladies, Harper, Isla and Demi are off to amazing starts which is just so good to see. Happy ladies plus happy clients makes for a happy admin team! Right now there seems to be no end to the much needed and long overdue positive vibes, and extremely happy endings all round. Long may it continue.