Cardiff City Football Fun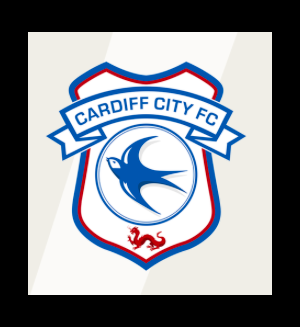 Wales are keeping their momentum going in the sporting world, with the next big fixture coming in on the 16thOctober 2018 when they re-play Celtic rivals Ireland in a closely contested game of football. It's very important that Wales keep the victories coming so that they can get a good shot in at the first ever Nations League Cup. Wales are bringing home that trophy!
It's widely known and recognised that Wales have the proudest, loudest and more fervent fans out there for each and every sport. This means that everyone from tiny baby to old lady gets on board with the celebrations. Escorts? No exception! They love a celebration (or, occasionally against all the odds, a consolation) as much as the next true Welsh blooded person. This is great news for our clients, because it means that no matter what happens during a game there is something there to be with afterwards to talk things over and....de-stress if needed.
It's not just afterwards, though, that our escorts can help. As we have mentioned previously, our gorgeous young professional escorts can accompany you to the games and be by your side in the stands. That's a huge bonus to your match, with only one small downside. What could possibly be a downside to a gorgeous girl to take to a match, we hear you ask? Well, you're going to have to put up with a lot of jealous looks from everyone else who didn't think of that, and you'll probably get a few men in trouble with their wives for staring. Poor men!
If you can't wait that long, then you can be sure to check out some of Cardiff City F.C's upcoming fixtures for this week and next. They are playing a very exciting match against Manchester City this coming Saturday on the 22ndSeptember and Burnley F.C on the Sunday, the weekend after that on the 30thSeptember. Mark these dates in your calendar!
Whether it's a Cardiff City F.C friendly match or a major fixture, as long as they're playing at home our escorts are happy to go and watch it with you. Or, if they're playing away, they're just as happy plonked in front of a TV.
Need some victory celebrations or defeat consolations? Call us on 07730-532-328 to ensure that you get your booking confirmed in minutes! The only regret you'll ever have is that you didn't book sooner!