COVID-19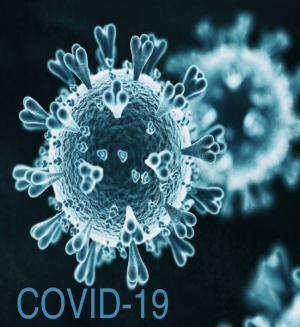 To say it's been a bit of a wild 2020 is an understatement and a half. It has been a very tense start to the year, and we've all had to make very big adjustments to how we live our lives. Things have changed very quickly and the situation yet remains very fluid.
Since the official government announcement of a lockdown on the 24th March we have taken the decision to suspend our services. Though we are not legally obligated to do so, we believe that this is still the best choice for our girls, clients, and wider society.
We have always, from day one, committed to doing what is best for both our clients and girls in a secure, hygienic, and safe environment. Unfortunately, this pandemic has made this impossible and therefore the only responsible option is to temporarily shut down for a minimum of 3 weeks.
This was not a decision made lightly or easily, as it will no doubt have not only a significant financial and administrative impact on us and our girls, but also an impact on our clients who cannot access their usual high-quality entertainment. However, during these unprecedented times it is of paramount importance we all act for the greater good - even if doing so is inconvenient and uncomfortable.
Although we can't control how other agencies and independents may operate in these times, we hope they do they right thing and put everyone else's health first, as we have at Aphrodite. We also hope that you as clients can adhere to the governments wishes and self-isolate for this three-week period, for the safety of yourself and everyone.
We know that you will understand our reasoning behind this. We wish all of our current and past clients the very best of health and sincerely thank you for your clientele. We commit to reopening as soon as it is safe and responsible to do so. You can rest assured that all girls at Aphrodite will be well rested and Covid-19 Clear and ready for fun more than ever.
In the meantime, all of our girls are now heading into self-isolation. Fortunately for all of us, they've taken plenty of toys and playthings with them and are eager to share some of their adventures with everyone, so look out for some fun blogs and tweets over the next few weeks. We know that most of our regulars enjoy chatting to our lovely secretaries, so rest assured we are also still here to call on for updates on our girls, and a good old natter if you're feeling lonely, so feel free to give us a ring. We all need these 3 weeks of seclusion for both ourselves and those around us - but that doesn't mean we can't take a call.
For the safety of all please Don't go out in groups. Don't flock to shops. Stay home. Stay safe. Protect the NHS. Save the lives of those who are most vulnerable in our society. Let's be Great Britain once more.
We wish you all the best of health and the best of luck. We will see you on the other side.