Bath time bliss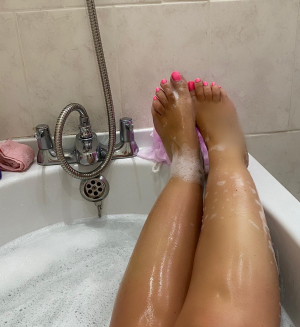 Hey my lovelies hope you are all keeping safe and well and not going stir crazy in this crazy time. I wonder how many people will be joining AA by the time this is over?! I know I will be the first at their door.
My week this week has been pretty busy with exercising, homeschooling and working from home. I have however, found the time to be introduced to Tik Tok which has kept me entertained by reliving my youth with dancing shenanigans, so much so I have pulled my back. Note to self, your not so young anymore!
So, in order to unwind I have been enjoying a few minutes peace in a nice relaxing bubble bath.
Be sure to keep posted as who knows what you will see next time!
please stay safe everyone, see you soon
Frankie xx