Newly Acquired Skills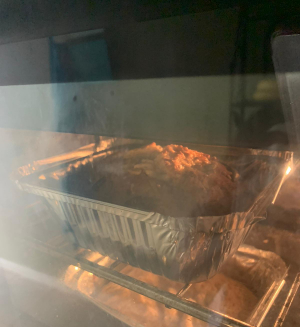 Hi everyone, just another quick message from me in lockdown.
Now there is only so much naked sunbathing a girl can do and feeling like I am the only person on the planet that still has a cupboard full of flour I decided to use everything up. I have been experimenting with different methods and ingredients. Now I'm no baker and never used to make anything from scratch but I thought I would make the most of being at home full time and learn some new skills. From PSE to baking tasty homemade goodies there really is no end to my talents. I am now the perfect housewife, just without the husband!
Anyway, so far I have made bread rolls, biscuits and cakes and I must say they have been pretty good. Yesterday I made mini banana bread loaves, all for me :)) I wish I could share but don't be expecting any tasty homemade anything once this lockdown ends..I'm hoping to be far to busy being the treat that you have all been craving!
I cant wait to see you when we can finally return to normal, until then please stay safe
Love Erin xx