Home Entertainment during Covid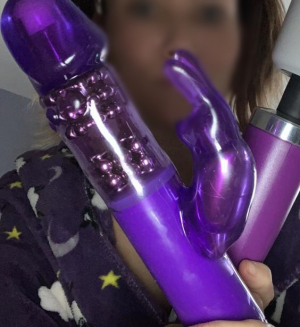 Hi everyone,
Sorry for being so quiet lately but what with all of the lockdowns and different restrictions in place, life has been pretty boring!
Asides from making the most of local walks and home gym equipment there's not great deal to share. I have been experimenting with a bit of diy hair colouring these last few days and am loving the splash of pink!
I have decided to slow down on the baking of late and have had to burn off excess energy in other ways (yes these ways involve battery operated devices) a lady has needs after all.The satisfaction of the sense of release followed by the rush of endorphins, even from a solo effort, is better than nothing after all.
I will do my best to give you all another update before the festivities are upon us, however they make look this year. Just please all stay safe, have fun (but not too much without me) and I look forward to being able to spend time with you once more.
Lots of love, Erin