Heres to 2021 and the back of Covid 19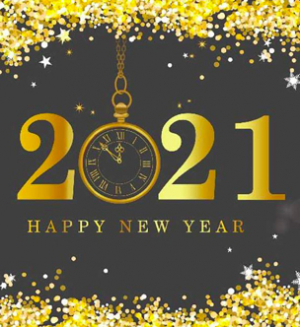 Hi everyone,
Just a quick note from all of us here to wish you a very happy, healthy and peaceful 2021. We know that so many have suffered during this last year, to a degree that none of us could ever have imagined. Our thoughts, as always, remain with the many thousands of families that have lost loved ones or have been affected by covid.
We truly appreciate the support that we, as an agency have received, not only from our amazingly understanding ladies but from our equally understanding and amazing clientele over this past year. As always the health, safety and wellbeing of all involved are our utmost priority and that will never change. I guess that's another thing to add to the list that makes us different, and not to mention better, than the rest ;)
We, like everyone else, are hoping that 2021 will be a far better year. Maybe not to begin with, but surely it holds at least some potential, right? Thats all we are asking is that its a bit kinder to all!
Now as you all know we at Aphrodite like to concentrate on positives rather than the negative. Believe it or not, 2020 has brought us many. From the simple joy of having more free time to enjoy and embrace the things that we can such as walking, exercising at home or even baking. Between us we have completed them all, some with more successful results than others! We understand its been difficult not being able to physically meet up with loved ones, but how amazing is it that we can see them on screen using video calls. We know it's not quite the same but it is so much better than a simple telephone call.
Then there is the importance of taking time out just for ourselves, our own metal health and wellbeing that is so easily forgotten in the rush of everyday life as we knew it. It has certainly been a benefit to take a step back, even if it wasn't through choice!
There is always hope going forward however, vaccines at the ready (No political/personal opinions aired here) and finally a glimmer of light at the end of the tunnel. So as always we will raise a few glasses to welcome in 2021 and all of the fun and games it shall bring.
We wish you all good health and happiness going forward and are eagerly awaiting normality and naughtiness once again.
With love and best wishes from us all
Aphrodite x