Client Code Of Conduct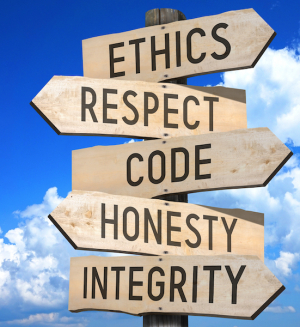 Here at Aphrodite escorts we have the best escorts in the UK for one simple reason - each and every one of our escorts are highly trained in how to meet every single one of their client's expectations. They make it their mission to ensure that every client is treated in the way that they expect and deserve.
As a respectable, high class gentleman of taste you are probably wondering if there's anything expected of you during the encounters that you book.
Yes, there is, thank you for asking!
Here are a few short rules we have on how to behave at a booking, as well as established etiquette between escort and client.
Do
Shower - Your escort will be fresh and clean for your booking. You should be too! This is for everyone's satisfaction and enjoyment. Do you really want to be spending time with someone who is not enjoying the time spent together as much as they could?
Pay at the Start - Make sure to pay in cash in a blank envelope at the earliest opportunity. This is considered polite and expected. It's best to get the unpleasant bit out of the way before the fun starts - wouldn't you agree?
Act Respectfully - Our escorts are not your servants or slaves. They are professionals providing a service. Behave, be nice, and you'll have a great time. Bear in mind that in the extremely rare case that respect falls below the threshold any person can expect, our escorts have the right to terminate the booking without a refund!
Sleep! - During an overnight, make sure to get some sleep. Your escort certainly will. They're only human after all!
Don't
Bring Drugs - This is a good idea for no-one. The presence of drugs or someone under the influence of drugs will cause immediate termination of the booking. Avoid this.
Ask for Unprotected Sex - This is a major no-no and will result in the immediate termination of the booking and blacklisting from all future services. It is also worth bearing in mind that attempting unprotected sex without permission (eg trying to do it secretly) is rape and carries a lengthy prison sentence.
Jeopardise Safety - Any unsafe or unusual behaviour may result in an escort feeling unsafe. If she feels unsafe she will terminate the booking. Don't forget that because escorting is entirely legal, our girls have no problems summoning police assistance if required! If in doubt about anything you want to try out or experiment with - please do ask! Our girls are very approachable and the worst you can get is a polite no.
Ghost - Don't ever just not show up to a booking, as it wastes everyone's time, effort and patience. This is real life and things do crop up from time to time that demand an urgent change to our plans, but please do give us as much notice as possible beforehand.
Following these basic rules is a good way to ensure that your booking is long, enjoyable and above all safe for everyone involved. Here at Aphrodite Escorts we care a great deal about the satisfaction and safety of our beloved clients and professional escorts, and want everyone to have an amazing time - which they always do!
Our ladies cover a wide variety of areas across South Wales and the South West England including, Bath, Bristol, Hereford and Gloucester for more information please call 07730 532328